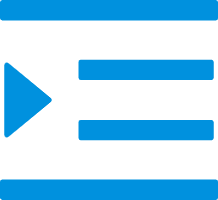 custom plastic molded part

Place of Origin:Zhejiang, China

Color:As your request

Design software:Solidworks

Delivery:Prompt

Delivery port:Shanghai/Ningbo

Product name:custom plastic molded part

We have one-stop service for our clients, as the final step, we have very detailed and control process for assembly line.

View More
The best manufacturer of aluminum die cast in the world
Aluminum die cast machine referred to as injection molding machine. It is composed of three parts: injection device, clamping device and injection mold. There are two ways to express the specifications of the injection molding machine: one is the maximum injection volume or weight each time, and the other is the maximum clamping force. Other main parameters of the injection molding machine are plasticizing capacity, injection rate and injection pressure.
Injection device The main part of the injection molding machine. The plastic is heated and plasticized into a fluid state, and injected into the mold under pressure. Injection methods include plunger, pre-plasticized and reciprocating screw. It has the advantages of uniform plasticization, small injection pressure loss, compact structure, etc., and is widely used.
Injection molding is suitable for almost all thermoplastics. Injection molding has also been successfully used to mold certain thermoset plastics. The molding cycle of injection molding is short (a few seconds to a few minutes), and the quality of molded products can range from a few grams to tens of kilograms. It can form molded products with complex shapes, accurate dimensions, and metal or non-metal inserts at one time. Therefore, the method has strong adaptability and high production efficiency.
China aluminum die cast manufacturers, suppliers, factory
To aluminum die cast, look for HUZHOU DEAR INDUSTRY, a manufacturer specializing in the production of aluminum die cast. We have long-term cooperation agents in dozens of foreign countries and regions. At the same time, we welcome more new and old customers to cooperate with us, with many styles and low prices. Good quality, large quantity and low price. For aluminum die cast, choose HUZHOU DEAR INDUSTRY, the manufacturer of aluminum die cast. Your trust is our greatest motivation.