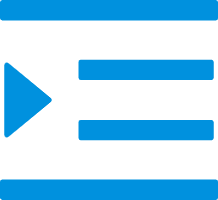 About Plastic Parts Production
Plastic parts production is a critical part of the manufacturing process. The industry relies on plastics to create products that are both durable and lightweight. Plastic parts play an important role in the production of everything from automobiles to medical devices.
What is injection molding? Referred to as injection molding. The plastic is plasticized in the heating barrel of the injection molding machine, and then injected into the cavity of a closed mold by a plunger or a reciprocating screw to form a plastic processing method. This method can process products with complex shapes, precise dimensions or with inserts, and the production efficiency is high. Most thermoplastics and some thermosetting plastics (such as phenolic plastics) can be processed in this way. The material used for injection molding must have good fluidity in order to fill the mold cavity to obtain the product. Since the 1970s, a kind of injection molding with chemical reactions, called reaction injection molding, has developed rapidly.
Injection molding machine Referred to as injection molding machine. It is composed of three parts: injection device, clamping device and injection mold. There are two ways to express the specifications of the injection molding machine: one is the maximum injection volume or weight each time, and the other is the maximum clamping force. Other main parameters of the injection molding machine are plasticizing capacity, injection rate and injection pressure.
Injection device The main part of the injection molding machine. The plastic is heated and plasticized into a fluid state, and injected into the mold under pressure. Injection methods include plunger, pre-plasticized and reciprocating screw. It has the advantages of uniform plasticization, small injection pressure loss, compact structure, etc., and is widely used.
China injection molding suppliers
HUZHOU DEAR INDUSTRY is one of China's leading injection molding suppliers and also injection molding products OEM. Our injection molding product quality has passed international certification and the price is affordable. Welcome to call to order our products wholesale.